8732 Clothing was founded in 2006 by the multi-platinum Atlanta rap artist Young Jeezy. Internationally known, the rapper birth named Jay Jenkins, was inspired by other artists such as Jay-Z and Sean Diddy Combs, to create his own clothing brand that caters to the new generation of youth that dress in a casual urban street wear style.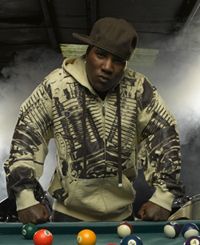 Originally named "USDA Clothing", Jeezy was forced by the United States government in September of 2006 to change the name of his Hip Hop clothing brand. He then changed the brand to 8732, which is just phone key pad code for USDA. A move similar to the favorite club of rapper Tupac Shakur, 662, the new brand name did not stop the progression of Jeezy's clothing label as it has been put in major retailers across the United States and abroad.
"The government won't let me [name the clothing line] U.S.D.A.," Young Jeezy told AllHipHop.com. "[So] what I did was, you know back in the day, you know had those little pagers? We would page people numbers for letters. 8732 is U.S.D.A."
USDA, the initial clothing brand name, stood for "United Streets and Dopeboys of America" according to various sources.
Young Jeezy's 8732 brand has sparked much controversy across the United States but the rapper still remains true to the concept of his brand representing the struggle he overcame to find his current success.
United Streets and Dopeboys of America is not to be misinterpreted as meaning the promotion of selling narcotics but for the uniting of people who do not want their whole life to be in the streets, but something better. To create a network of people who have lived a life of crime but transit into something legitimate and successful.
8732 Jeans and hoodies have become quite the trend in Urban America. Launching the brand with jeans and hoodies that started at $120, the brand has also kept some exclusivity with limited apparel release.
The 8732 brand's official site is acutally Rocawear.com as it's a subsidary of Rocawear clothing in some manor. You can buy all of the latest from Jeezy's brand at the Rocawear site.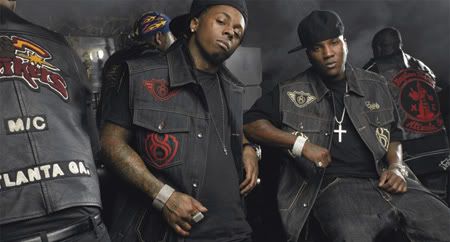 SoJones founder, Rodrick Rainey, was also in talks with Rocawear and 8732 Clothing about a designer collaboration in the brands birthing period. Rainey, The first to bring the Hip Hop fashion scene on-line, would gaurantee to bring a new flare to the 8732 brand unmatched by rivals if the deal were confirmed.